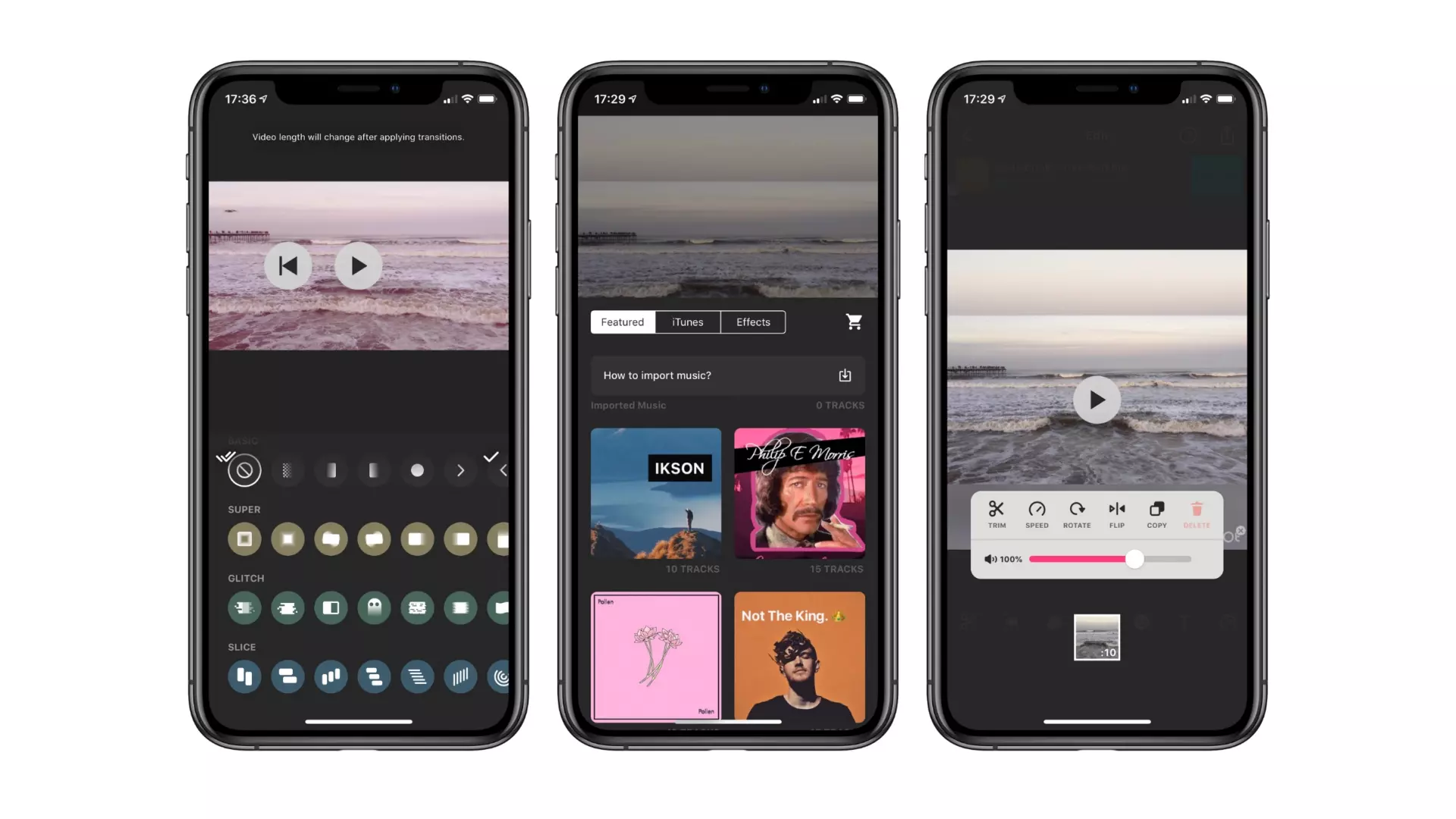 Many people are looking for the best apps to edit videos on phone. It's understandable since social media are promoting more video content. TikTok, Instagram, and Snapchat are some of the popular platforms focusing on video sharing. But among the many apps to edit a video on your phone, which one is worth having?
Top 4 of the Best Apps to Edit Videos on the Phone
If you look at the PlayStore or App Store you will see numerous video editing apps. Maybe you're already familiar with some as they leave a watermark. But you also can continue reading to know which one of those apps will suit you best.
InShot
You can add songs and adjust the song's timing to suit the video. The app is one of the most popular choices as you can see from millions of downloads. And since it focuses on utilizing social media users, its features are largely social media related. They have a template for TikTok and Instagram. And with the quick share feature, you can immediately share your video.
KineMaster
The team at KineMaster claims that they build the app to help amateurs to have professional results. And they hold up to the claim. Most users enjoy the friendly interface while editing. It also has chroma light, speed adjustment, and direct YouTube share. Your video will have all of the features any professional video has. It's also worth noting that KineMaster can edit 4K quality video as well.
Viva Video
This app is another powerful and popular video editor on mobile that you will love. It's free with an easy UI zeroing in on all of the features they have. Each button is easy to find as you also can adjust multiple aspects of your video. Perhaps, the only drawback of Viva Video is the numerous ads that can get annoying when you're working on a video.
PowerDirector
Yes, one of the best video editors for PC also has a mobile version. The app is available for both iOS and Android phones. It has several templates you will enjoy exploring. The templates include special effects, graphics, and even a YouTube intro. If you love PowerDirector for PC, you will love this one as well.
Best Apps to Edit Videos on Phone: To pay or not to pay
You sure have noticed that these apps are freemium ones. They are free to download, but you need to pay for subscriptions in case you want to access more features.
The price is relevant if your job requires you to use the app regularly. Some companies may even include it as the company's expenses. Unlocking the premium feature will allow you to maximize the app to its best capacity.
When you use the best apps to edit videos on your phone, you need to know its minimum requirements to give the best result. Your phone specifications also play a huge part in this. To get the best result, make sure your phone is better than the app's minimum requirement.