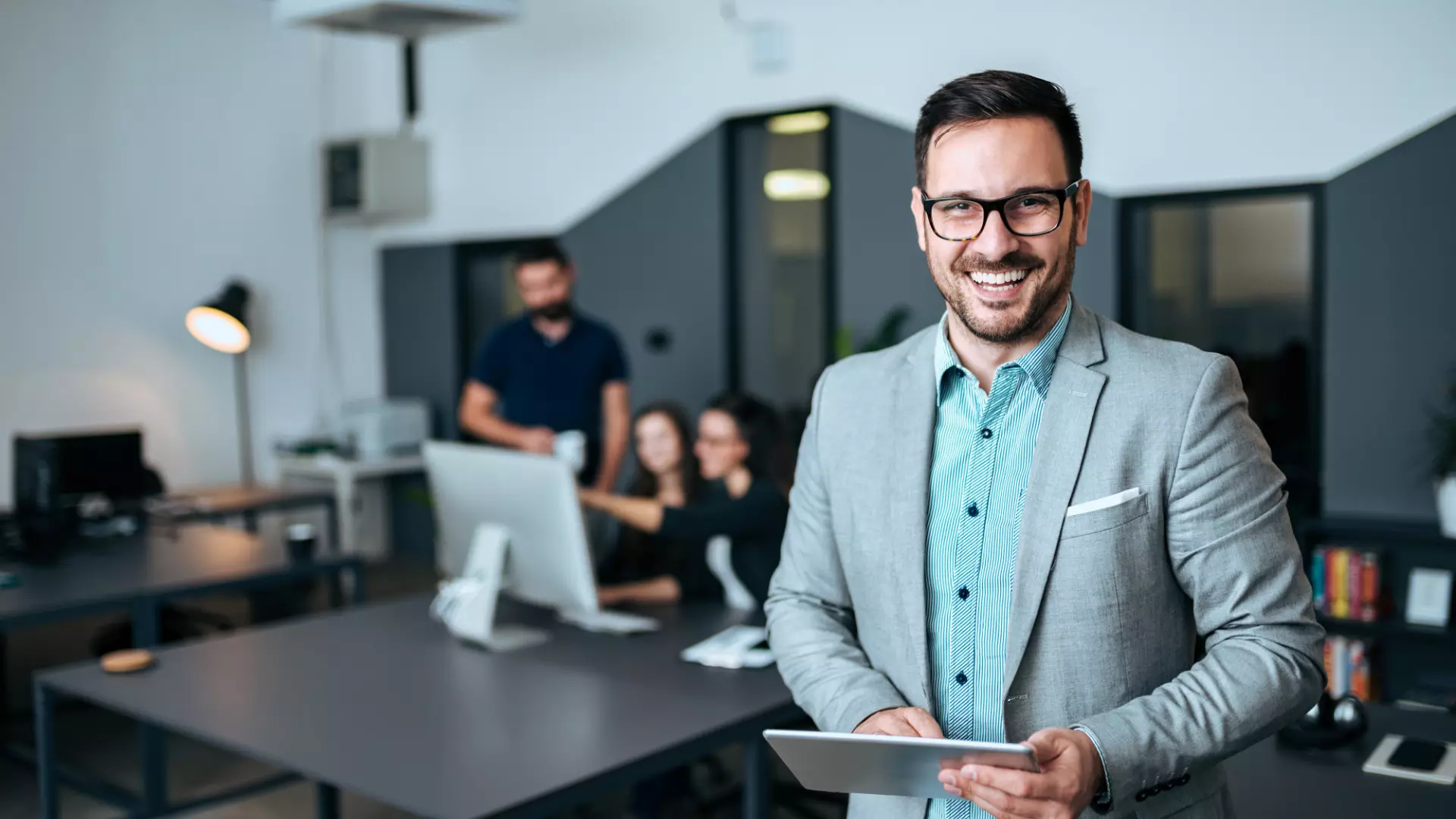 If you're looking for service based business ideas with low startup costs, you're in the right place. Starting a service based business can be an excellent way to turn your skills and expertise into a profitable business venture. Service based businesses provide solutions to problems that people face daily, and they don't require large amounts of capital to get started.
Low startup costs are essential, especially for beginners, retirees, freelancers, stay-at-home moms/dads, and young entrepreneurs who want to start a business but don't have a lot of money to invest.
In this article, the Video Ads Top team will provide you with ten service based business ideas that require low startup costs. These service based businesses are in high demand and have the potential to be profitable.
Whether you're a creative person, a tech-savvy individual, a woman, or a man, there's a service based business idea on this list that suits your skills and interests. Let's dive in and explore the profitable, innovative, and unique service based business ideas that you can start with low costs.
Freelance Writing Services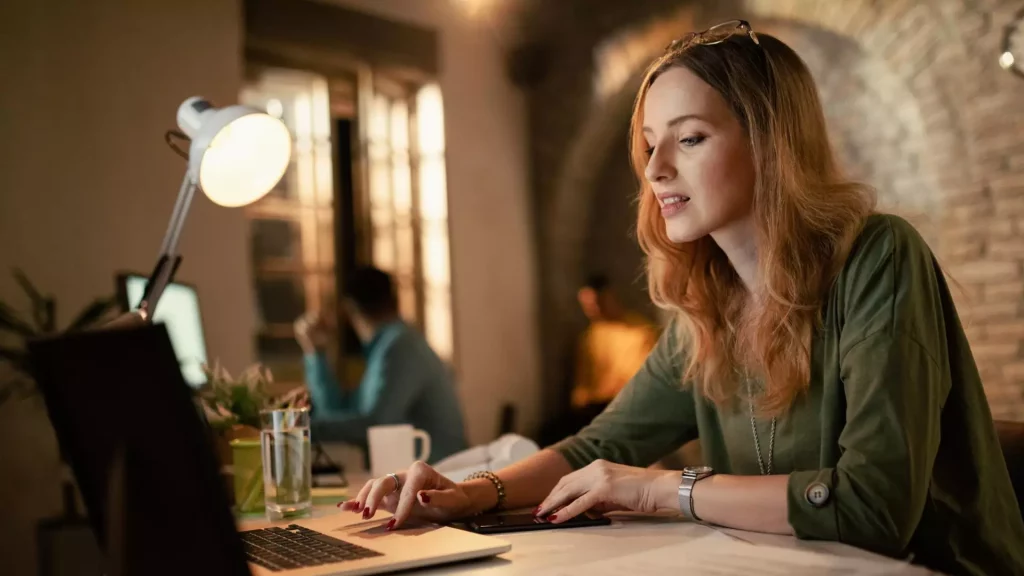 Freelance writing services are a popular type of service based business that requires good writing skills, attention to detail, and creativity. Freelance writers create written content for a variety of clients, such as blog posts, articles, product descriptions, and other forms of copywriting.
To get started with freelance writing services, it's essential to have excellent writing skills, a good understanding of grammar and spelling, and knowledge of the target audience. Additionally, having expertise in a particular niche or topic area can be beneficial, such as technology, healthcare, or finance.
In terms of tools needed, freelance writers typically require a computer, internet access, and word processing software like Microsoft Word or Google Docs. A reliable internet connection is essential for communicating with clients, researching topics, and submitting work.
Setting up rates for freelance writing services can be challenging, especially for beginners. Rates can vary depending on the type of content, length of the article, and the client's budget. Freelancers may choose to charge per hour, per word, or per project.
Getting clients for freelance writing services requires a combination of marketing strategies, including creating a professional website, building a social media presence, and networking with other writers and potential clients. Building a portfolio of writing samples can also help attract potential clients.
Some tips for success in freelance writing services include staying organized, meeting deadlines, communicating effectively with clients, and constantly improving your writing skills through practice and learning from feedback. It's also essential to establish clear expectations and boundaries with clients regarding payment, revisions, and project scope.
Social Media Management Services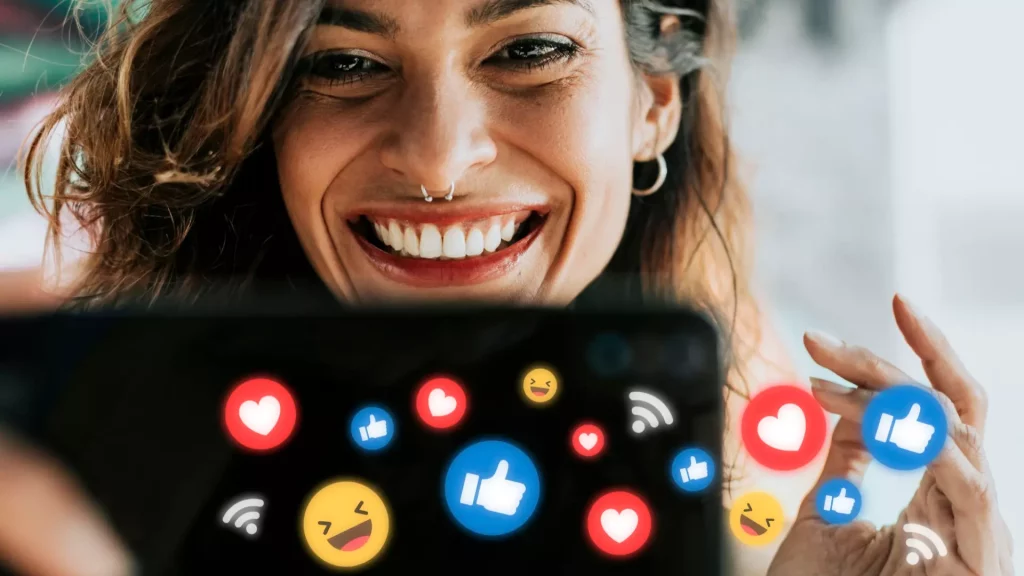 Social media management services involve managing and maintaining a brand's online presence on social media platforms. It includes creating, curating, and publishing content, responding to comments and messages, analyzing metrics, and staying up-to-date with social media trends.
The main goal of social media management is to increase brand awareness, engagement, and customer loyalty.
To provide social media management services, you need to have strong communication and writing skills, as well as a good understanding of social media platforms and their algorithms. Knowledge of graphic design, photography, and video editing can also be beneficial.
You may also need to have some project management skills to handle multiple clients and campaigns. Some of the tools that can help you in social media management include social media scheduling and management software, analytics tools, and graphic design tools.
When setting up rates for social media management services, you need to consider your experience, skills, and the type of services you provide.
You can charge hourly, monthly, or project-based rates. To get clients, you can start by reaching out to small businesses or startups in your local area or network. You can also promote your services on social media, online marketplaces, and freelance platforms.
To succeed in social media management services, it's essential to stay up-to-date with social media trends, algorithms, and best practices. You also need to be able to provide quality content consistently and engage with your audience regularly.
It's also important to have good communication skills and build a strong relationship with your clients. Finally, you need to be organized and able to manage multiple clients and campaigns efficiently.
Virtual Bookkeeping and Accounting Services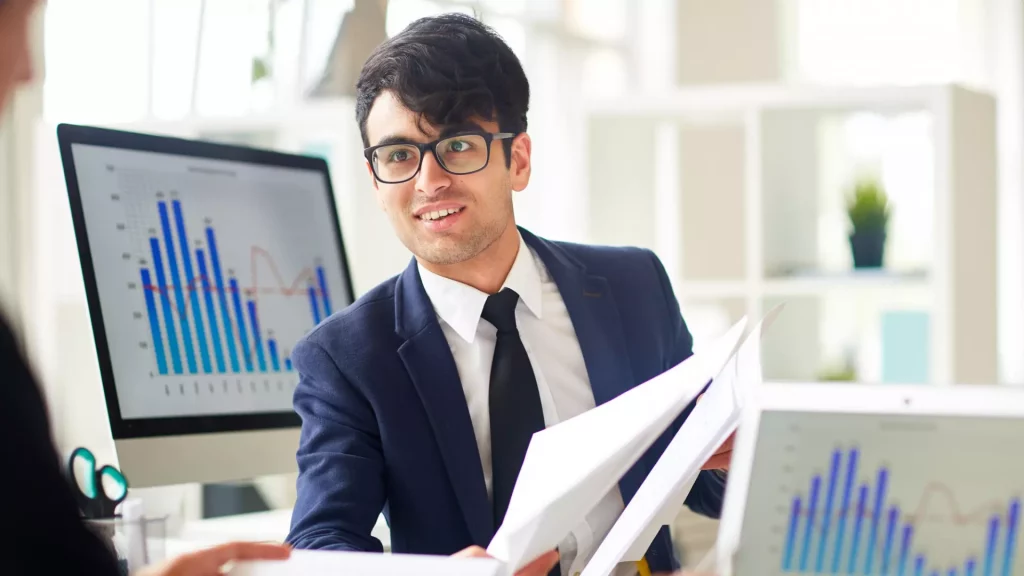 Virtual bookkeeping and accounting services involve managing a business's financial records and transactions remotely. The virtual bookkeeper handles the accounts payable and accounts receivable, reconciles bank accounts, processes payroll, and manages financial reports.
Virtual bookkeeping and accounting services can help businesses save time, money, and effort by outsourcing their financial management.
To provide virtual bookkeeping and accounting services, one needs to have an in-depth understanding of accounting principles, financial management, and bookkeeping software. Knowledge of tax laws and regulations is also necessary. Bookkeeping and accounting software like QuickBooks, FreshBooks, and Xero is essential for managing financial records remotely.
Virtual bookkeepers and accountants usually charge an hourly rate or a flat monthly fee for their services. Rates can vary depending on the complexity of the client's financial needs, the size of the business, and the level of expertise required.
To get clients, one can use online platforms like Upwork, Freelancer, and Fiverr, advertise on social media platforms, or create a website to showcase their services.
Success in virtual bookkeeping and accounting services requires attention to detail, excellent communication skills, and the ability to work independently. It is essential to establish clear communication with clients and provide timely and accurate financial reports.
Maintaining a high level of professionalism, building strong relationships with clients, and being responsive to their needs are also key factors for success. Additionally, staying up-to-date on the latest accounting software and tax laws can help you stay competitive in the market.
Personal Shopping and Styling Services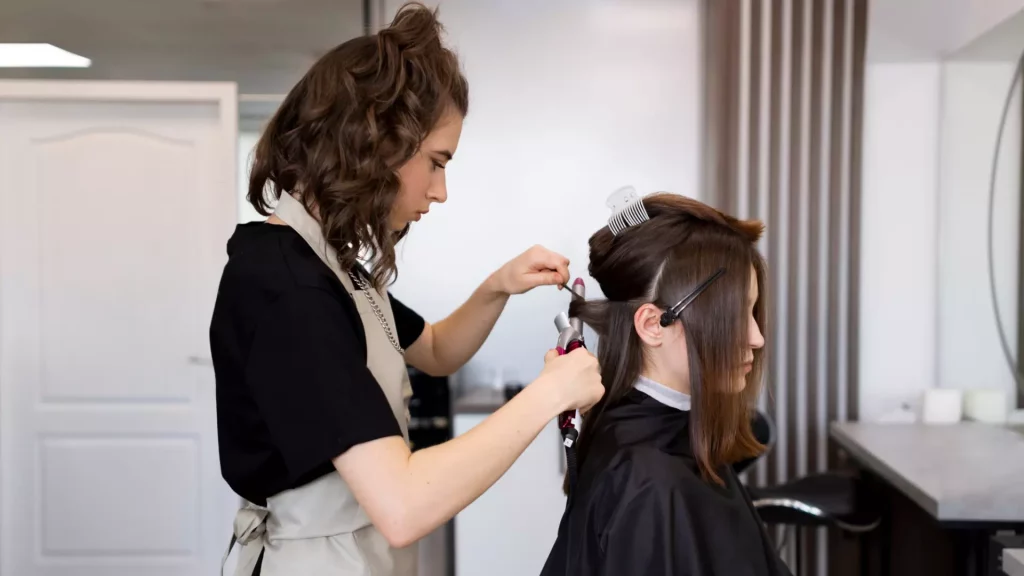 Personal shopping and styling services help individuals or businesses to shop for clothing, accessories, and home goods according to their preferences, needs, and budget. This type of service is gaining popularity as people have less time to shop or may lack the confidence or knowledge to shop effectively.
You will need a good eye for fashion, an understanding of style and color coordination, and knowledge of current trends to provide personal shopping and styling services. You should also have strong communication skills, be personable, and be able to establish rapport with clients.
You may need to use various tools, such as shopping apps, retail websites, or social media platforms, to assist clients in shopping effectively. It may also be advantageous to have access to a network of retail stores and brands in order to provide clients with a broader range of options.
Rates for personal shopping and styling services vary depending on the scope of the work and the service provider's level of experience. Some charge by the hour, while others charge a flat fee or a percentage of the total purchase price.
It is critical to establish a strong online presence through a website and social media platforms in order to find clients. Word-of-mouth referrals can also be effective, so providing excellent service is essential for developing a loyal client base.
To be successful in personal shopping and styling services, you must keep up with the latest fashion trends, understand your client's needs and preferences, and provide excellent customer service.
Building relationships with clients and making personalized recommendations can also aid in the development of trust and loyalty. Furthermore, it is critical to be adaptable, flexible, and open to client feedback and suggestions.
Pet Care Services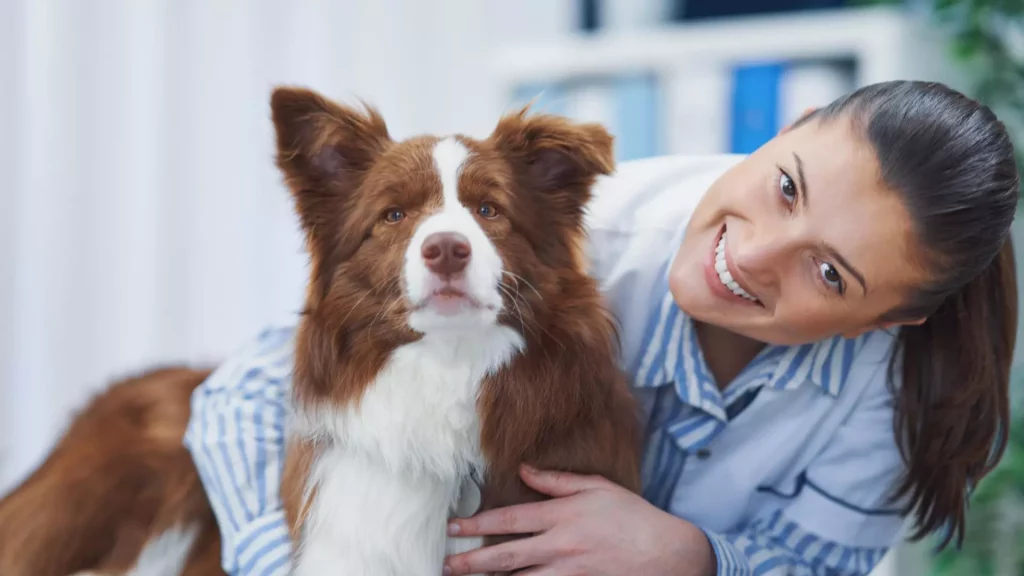 Pet care services refer to businesses that provide care and assistance for pets, including pet grooming, dog walking, and pet sitting. These services are in high demand as pet owners look for reliable and trustworthy individuals to take care of their furry friends.
Skills and tools needed for pet care services may vary depending on the type of service provided. For example, pet grooming requires knowledge and skills in animal handling, bathing, and grooming techniques. On the other hand, dog walking and pet sitting require skills in pet care, time management, and communication.
Setting up rates for pet care services depends on factors such as location, competition, and service type. Pet care businesses can charge hourly or flat rates, depending on the service offered.
To get clients for pet care services, businesses can advertise through social media, flyers, and word of mouth. It is essential to build a strong reputation and trust with clients to retain them and gain referrals.
Tips for success in the pet care service industry include providing excellent customer service, being reliable and punctual, and developing a strong understanding of animal behavior and care. It is also crucial to stay up-to-date with industry trends and regulations to ensure that services are of high quality and compliant with legal requirements.
Cleaning and Organizing Services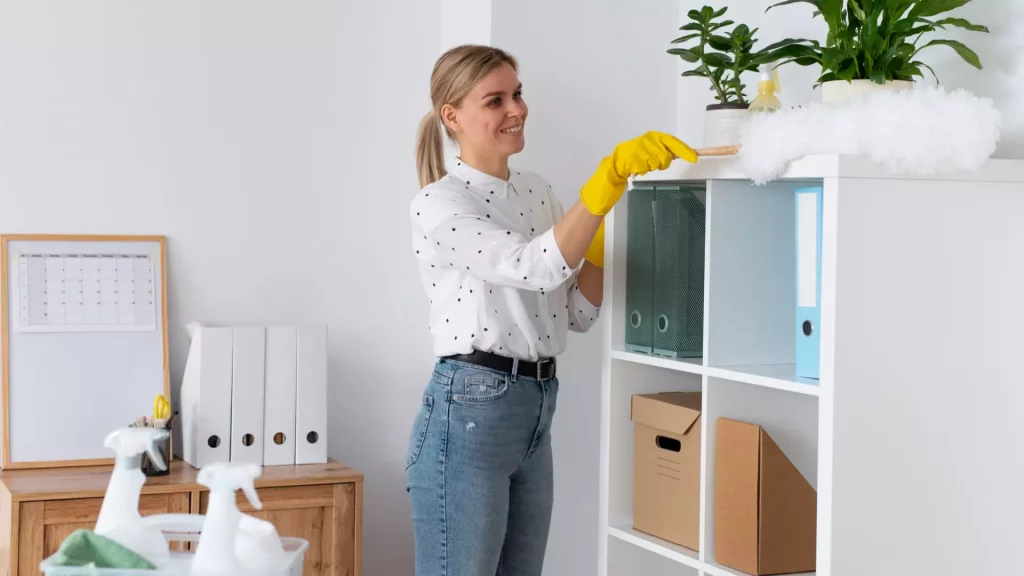 Cleaning and organizing services are popular among busy individuals who don't have time to maintain their homes or businesses. These services include cleaning, decluttering, and organizing spaces, such as homes, offices, and storage units.
Cleaning and organizing services also involve deep cleaning of carpets, upholstery, and other surfaces. The goal is to provide a clean, organized, and healthy environment for clients.
To start a cleaning and organizing service, you need to have excellent cleaning skills, knowledge of cleaning equipment and products, and organizational skills. You also need to have physical stamina and be able to work for extended periods.
Some tools and equipment needed for cleaning and organizing services include vacuums, mops, cleaning solutions, dusters, and storage containers.
Setting up rates for cleaning and organizing services can depend on the type of service offered, location, and competition. You can either charge an hourly rate or a flat fee for your services.
To get clients, you can advertise your services on social media platforms, offer referral discounts, and distribute flyers or brochures in your local area. Providing excellent customer service and positive client reviews can help you gain more clients and build a strong reputation.
To succeed in the cleaning and organizing service industry, you need to provide high-quality services and excellent customer service. You should also be reliable, punctual, and professional. Having a flexible schedule and being available to work on weekends and holidays can also help you gain more clients.
Additionally, you should continuously learn and improve your skills, stay up-to-date with the latest cleaning products and techniques, and invest in high-quality equipment to deliver the best results for your clients.
Event Planning Services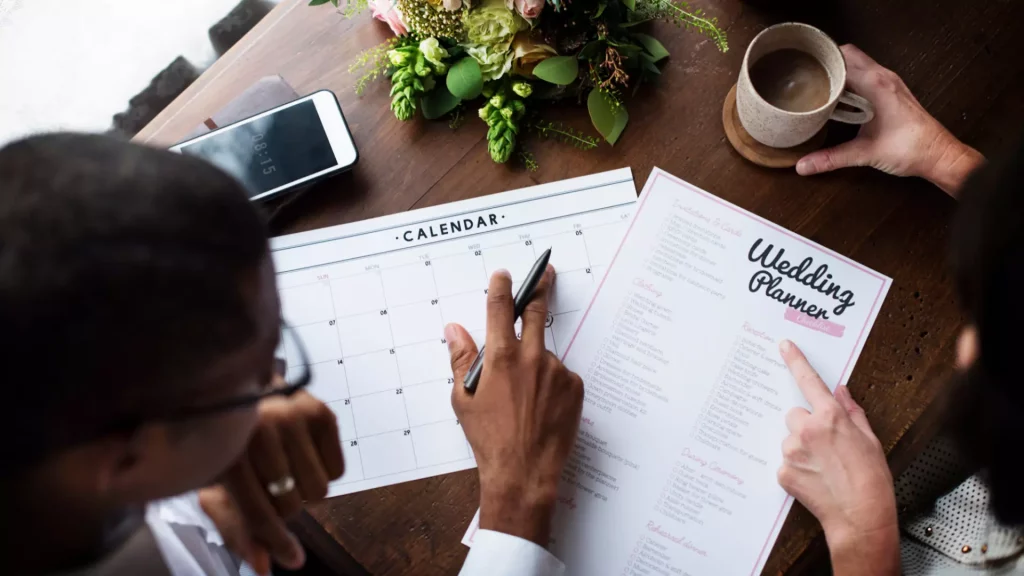 Event planning is a service based business that involves organizing and executing various types of events such as weddings, corporate events, conferences, and parties. The event planner is responsible for managing all aspects of the event, including selecting and coordinating vendors, managing budgets, creating timelines, and handling logistics.
To work as an event planner, you must have strong communication and organizational skills. They must be detail-oriented and able to multitask effectively.
Negotiation skills, creativity, and the ability to work well under pressure are also required for event planning. Project management software, budgeting tools, and vendor databases are all useful tools for event planners.
Pricing for event planning services can vary depending on the type of event, location, and client budget. One possibility is to charge a flat fee, while another is to charge a percentage of the total cost of the event.
To attract clients, it's critical to have a strong online presence, such as a professional website and social media accounts, as well as to network with other industry professionals.
It is critical to stay organized and communicate effectively with clients and vendors in order to succeed in event planning. Work flexible hours, including evenings and weekends, and be prepared to handle unexpected situations that may arise during an event.
It is also critical to stay current with industry trends and to constantly improve skills and knowledge through training and education.
Online Tutoring Services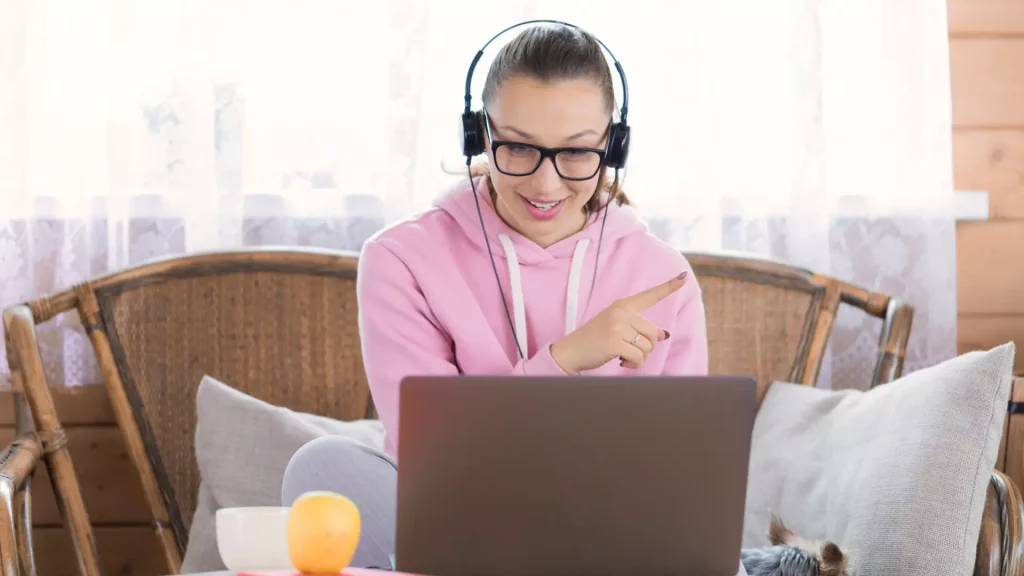 Online tutoring services involve providing one-on-one or group sessions to students to help them learn and understand various academic subjects.
Tutoring can be provided through various online platforms, such as video conferencing, chat rooms, and interactive whiteboards. Online tutoring services have become increasingly popular due to their convenience, flexibility, and accessibility.
To become an online tutor, you must have a thorough understanding of the subject you wish to teach as well as excellent communication skills. You should be able to explain complex ideas in a straightforward and concise manner.
A computer or laptop with a stable internet connection, a webcam, and a microphone are also required. In order to conduct effective tutoring sessions, you may need to use online collaboration tools such as Google Docs or whiteboard software.
When determining your online tutoring rates, consider your experience, qualifications, and the demand for your services. You can also look into the rates charged by other online tutors in your field to get a sense of what you should charge.
Create a professional website, advertise your services on social media platforms, or join an online tutoring marketplace to find clients. You can also solicit referrals from your current clients.
To be a successful online tutor, you must first establish a positive learning environment for your students. You should also be punctual and dependable, and you should communicate with your clients on a regular basis.
You should also be adaptable and willing to change your teaching style to meet the needs of your students. It's also critical to keep your skills and knowledge up to date through ongoing professional development.
Personal Fitness Training Services
Personal fitness training services involve creating and leading exercise programs to help clients achieve their fitness goals. This may include weight loss, muscle gain, cardiovascular endurance, or specific sport performance.
Personal trainers work one-on-one with clients to design custom workout plans that meet their needs and preferences. These services can be provided at a gym or fitness center, online, or in the client's home.
Personal trainers should have a strong understanding of human anatomy and exercise science, as well as a certification from a reputable organization such as the National Academy of Sports Medicine or the American Council on Exercise.
In addition to designing workout plans, trainers must be able to assess and adjust clients' form and technique, provide motivation and support, and track their progress. Tools that may be needed include weights, resistance bands, exercise balls, and heart rate monitors.
Personal trainers may charge by the session or by the package, depending on their business model. Rates can vary depending on location, experience, and other factors.
To get clients, personal trainers can market themselves through social media, their own website, or partnerships with gyms and fitness centers. Referrals from satisfied clients can also be a valuable source of new business.
Success in personal training requires a combination of technical knowledge, people skills, and business savvy. Personal trainers should focus on providing excellent service and results to their clients, building strong relationships, and maintaining a professional reputation.
They should also stay up to date on industry trends and best practices, and be willing to adapt their services as needed to meet the changing needs of their clients.
Finally, personal trainers should approach their business with a mindset of continuous improvement, seeking out opportunities for professional development and growth.
Home Maintenance and Repair Services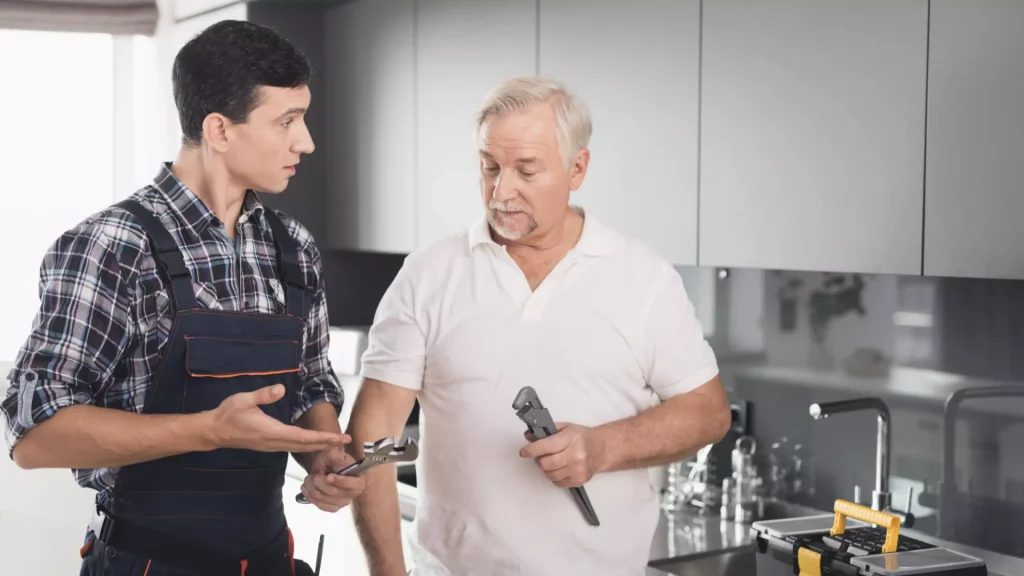 Home maintenance and repair services are in high demand as many homeowners prefer to hire professionals to take care of their properties.
Home maintenance and repair services include a variety of tasks such as plumbing, electrical, carpentry, painting, and general handyman services. These services may be provided on a one-time or ongoing basis, depending on the needs of the client.
To provide home maintenance and repair services, professionals require a range of skills and tools. Some of the essential skills include knowledge of plumbing and electrical systems, carpentry skills, and general handyman skills.
The tools required vary depending on the type of service provided but may include hand and power tools, ladders, and safety equipment.
Setting up rates for home maintenance and repair services can be done in several ways, such as charging hourly rates, charging per project, or offering packages. Rates will depend on factors such as the type of service provided, the scope of work, and the level of expertise required.
To get clients, professionals can advertise their services through social media, word-of-mouth, or online marketplaces. Providing quality service, building a reputation, and offering competitive rates can help attract clients and grow the business.
To succeed in the home maintenance and repair industry, professionals should focus on providing excellent customer service and quality work. Building a strong reputation through positive reviews and referrals is essential for attracting new clients.
It is also important to stay up-to-date with industry trends and advancements in technology and techniques. Additionally, offering competitive rates, providing clear communication, and building relationships with clients can help establish a loyal customer base.
Conclusion
Starting a service based business can be a great way to turn your skills and passions into a profitable career. Low startup costs can make it easier for aspiring entrepreneurs to get started with their business idea. In this article, we discussed 10 service based business ideas with low startup costs, including;
Freelance writing services, social media management services, virtual bookkeeping, and accounting services, personal shopping and styling services, pet care services, cleaning and organizing services, event planning services, online tutoring services, personal fitness training services, and home maintenance and repair services.
Each of these service based business ideas has its own unique set of skills, tools, and tips for success. However, some common tips for success include identifying your target audience, creating a professional website, establishing your rates based on your experience and industry standards, and promoting your services through social media and word of mouth.
In conclusion, aspiring service based business owners should carefully consider their skills, interests, and the needs of their target audience before starting their business.
By choosing a low-cost service based business idea that aligns with your strengths and passions, and following the tips and recommendations outlined in this article, then you can build a successful and profitable business.
Need a Professional Editor for Your Business?
2 Comments